 Introducing the world's strongest, most durable and eco-friendly drainage technology... and it's 6000 years old. Discover the benefits of natural vitrified clay pipes today.
Learn More
Order Now
from the earth, for the earth

Natural
Our products are made from clay and water... and that's it. No nasty chemicals, no special additives of any kind, just pure and natural clay mined right next door to our factory. In short, the most environmentally friendly drainage solution available.

Durable
Clay pipes are resistant to almost all chemicals and can be used in the most harsh environments. They are unaffected by temperature changes and their inherent strength makes them perfect for high-traffic areas.

Affordable
Clay pipes last far longer than their plastic equivalents and are often cheaper to install as they don't require as much bedding material, saving you money up front and over the life of the pipe.
---
6000 Year Old Technology - still going strong today
Clay pipes have been in use for thousands of years and they've stood the test of time. Starting with the Babylonians around 4000 BCE, clay pipes are one of the few defining features of many ancient civilisations that continue today. Even in New Zealand, there are some clay pipes still in use that are over 120 years old.
At Marton Brick & Tile, we've been making clay pipes and field tiles since 1858 and the recipe hasn't changed in all that time. Combine clay, water, pressure and heat and you've got the most environmentally friendly, high performance, long lasting drainage solution on the planet.
Find out more about Field Tiles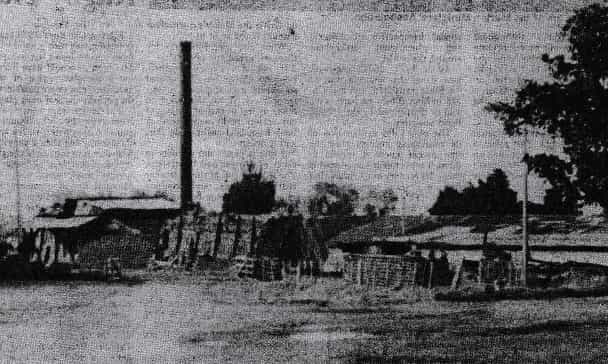 One of our original kilns from the 1800s. This photo was published in the Rangitikei Mail in 1979.
Sewer/Stormwater Pipes & Channels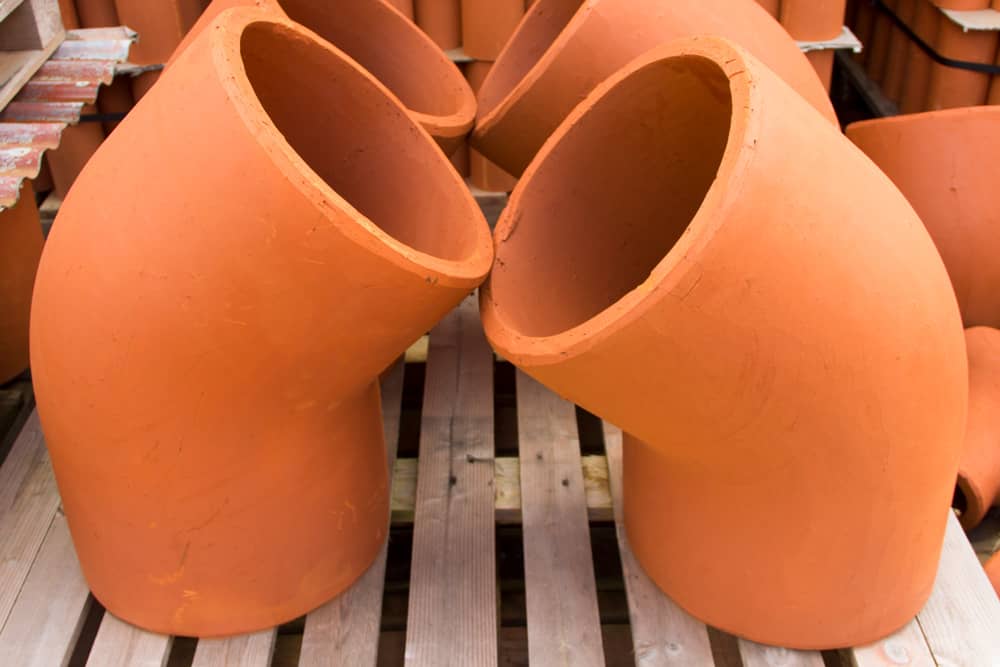 Clay pipes and channels provide the most durable and sustainable sewerage and stormwater solution. Councils and contractors across the country often specify clay pipes for the clear benefits they provide:
Chemical resistant, suitable for the widest range of toxic substances.
Highly durable, won't break down or weaken over time.
Structurally strong, able to withstand heavy traffic with minimal bedding material.
Easy to clean, able to withstand ultra-high jetting pressures for high pressure cleaning.
Cheaper to install, no need for a perfect bedding surface or additional bedding material.
Cost-effective, durability, low-maintenance and easy installation make clay pipes and channels the most cost-effective long term sewer and stormwater solution.
We specialise in making bends, joins, junctions, inspection sections and other complex clay pipes and channels.
Contact us today to find your nearest stockist.
Field Tiles
Clay field tiles are the original and most effective paddock drainage solution. While many artificial drainage systems have been invented in recent times, none come close to the performance, durability and other benefits of our 6000 year old technology:
Fast and easy to install, no bedding material required.
Eco-friendly, made from the earth itself.
Better flow, with a smooth surface and no ribs or corrugations.
Low maintenance, no tiny holes to clog easily with grass roots.
Easy to clean, able to withstand ultra-high jetting pressure and abrasive cleaning.
Long lasting, there are some clay field tiles over 100 years old still in use in New Zealand!
Cost-effective, long life, easy maintenance and fast installation make clay field tiles the most cost-effective long term drainage solution.
We sell clay field tiles direct to farmers by the pallet.
Contact us today for a free quote.